1/12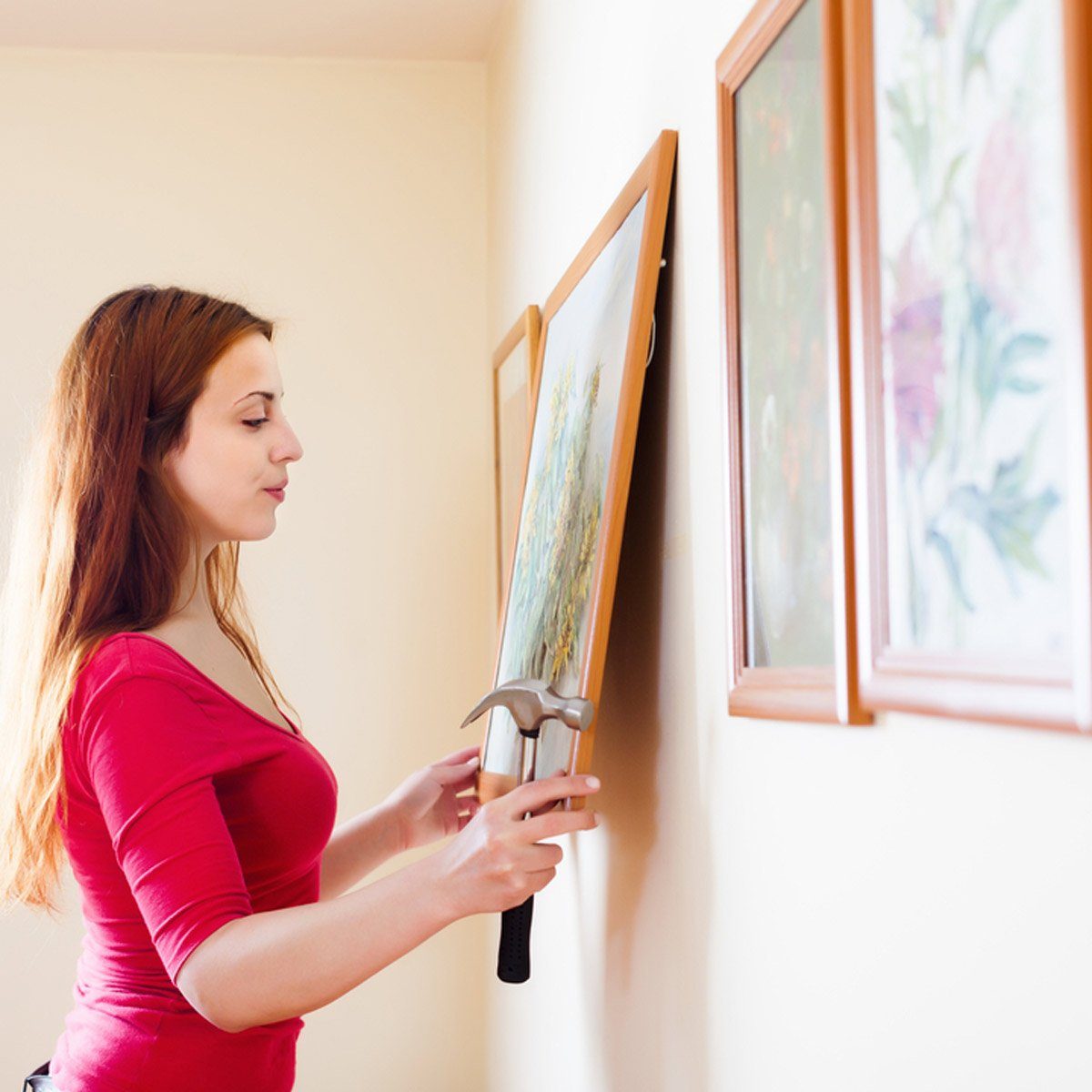 LAKOV FILIMONOV/SHUTTERSTOCK
Hang Artwork the Right Way
Take interior design tips from art galleries and hang your artwork at eye level. A good rule of thumb is to measure 57 inches from the ground, which is the average eye level. Here are some easy ways to brighten your home in the winter.
2/12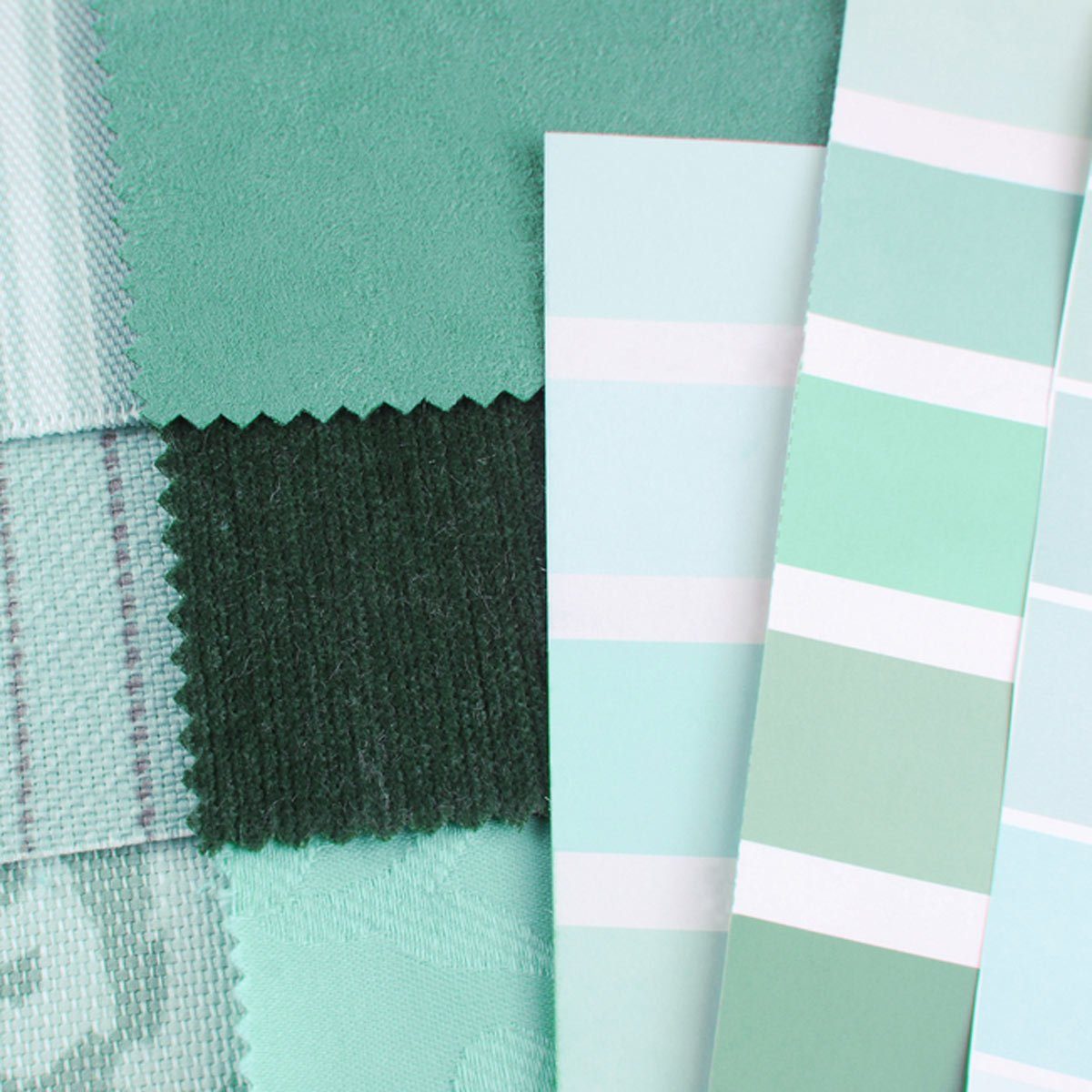 Use Furnishings as a Paint Color Guide
Use your favorite piece of furniture, curtains or rug as a guide in choosing the right paint colors. And if your favorite rug has hints of red in it, play up that red, whether it's on all the walls or contained to an accent wall. If your favorite couch is turquoise, try a contrasting color such as orange or yellow. Take a look at these cool projects you can make with paint samples.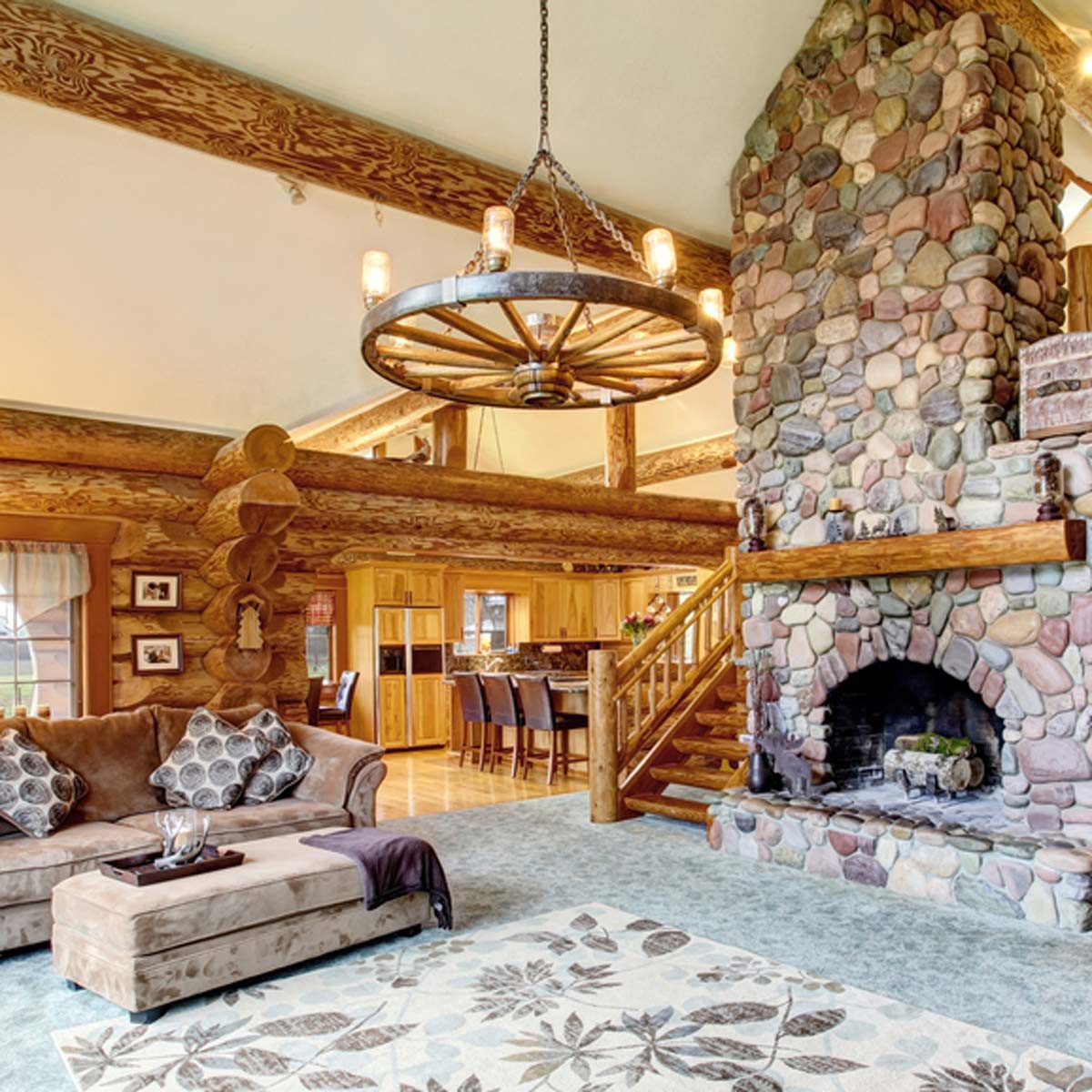 Don't Go Overboard on Themes
When it comes to themed spaces—such as the rustic cabin look—here's a interior design tip: resist the urge to go overboard since it will lack originality. Instead, stick to a theme with paint colors and minimal pieces of artwork and collectibles to complete the look.
4/12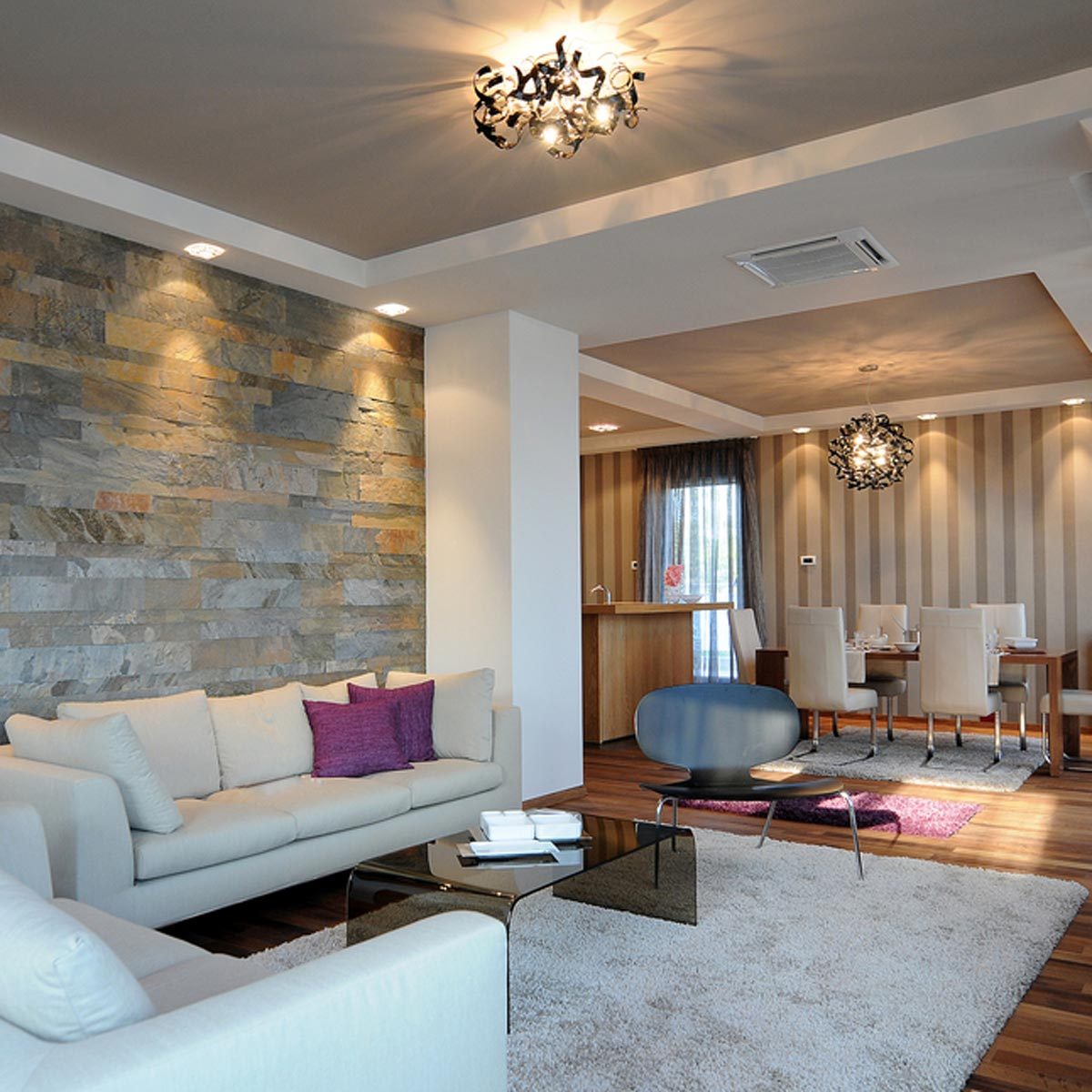 MARKO POPLASEN/SHUTTERSTOCK
Layer Lighting
Don't rely on overhead lights for all your lighting needs. Instead, find one central lighting fixture for the space, and supplement with lamps and wall sconces. Important interior design tips are to create layers of light that create interest throughout the room instead of putting the spotlight in just one area.
5/12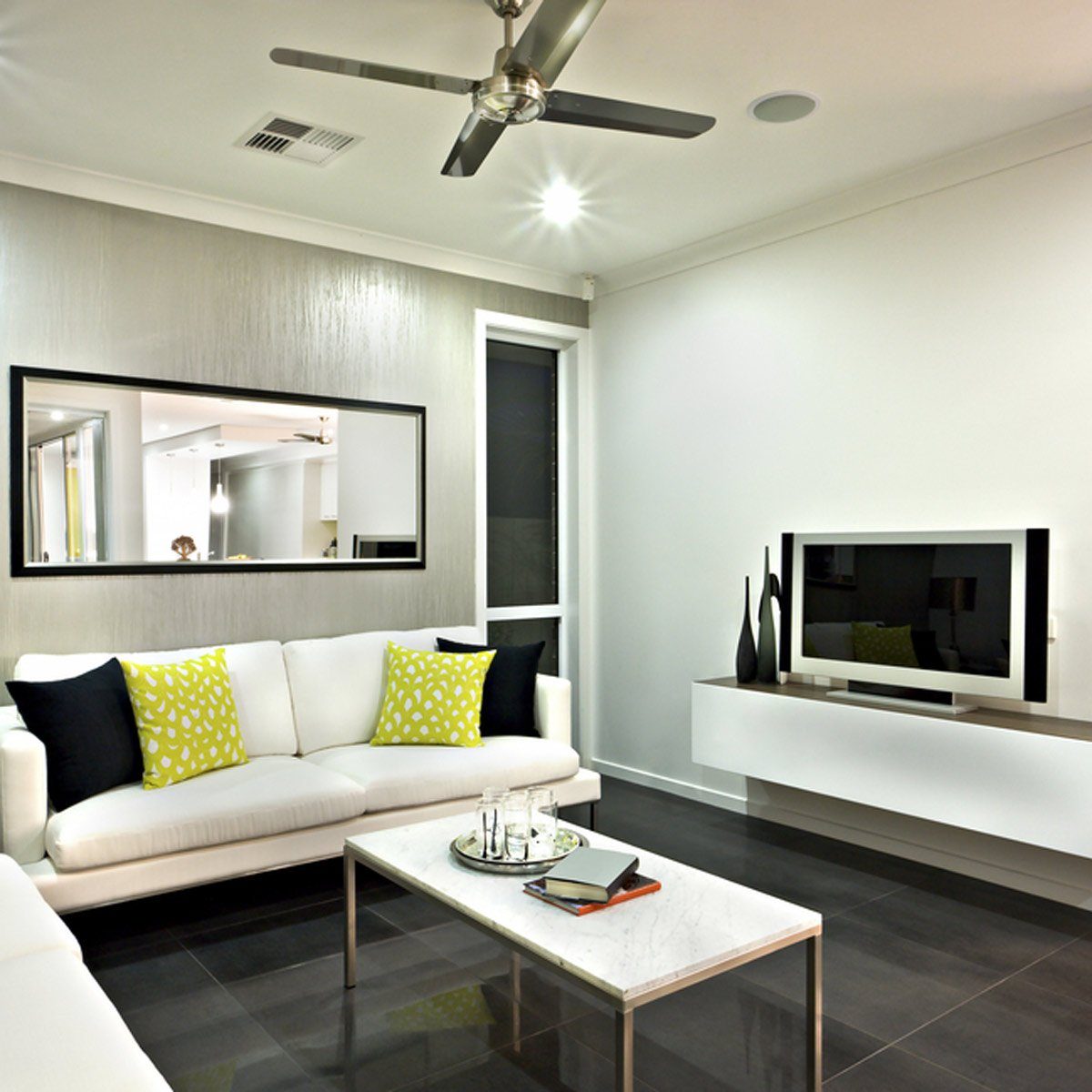 Hang a Mirror
Mirrors not only add interest to a room, but make the space look bigger and brighter. Hang mirrors on walls that are perpendicular to windows so the light will bounce off them. Did you know that rubbing alcohol can be used to clean your mirror?
6 / 12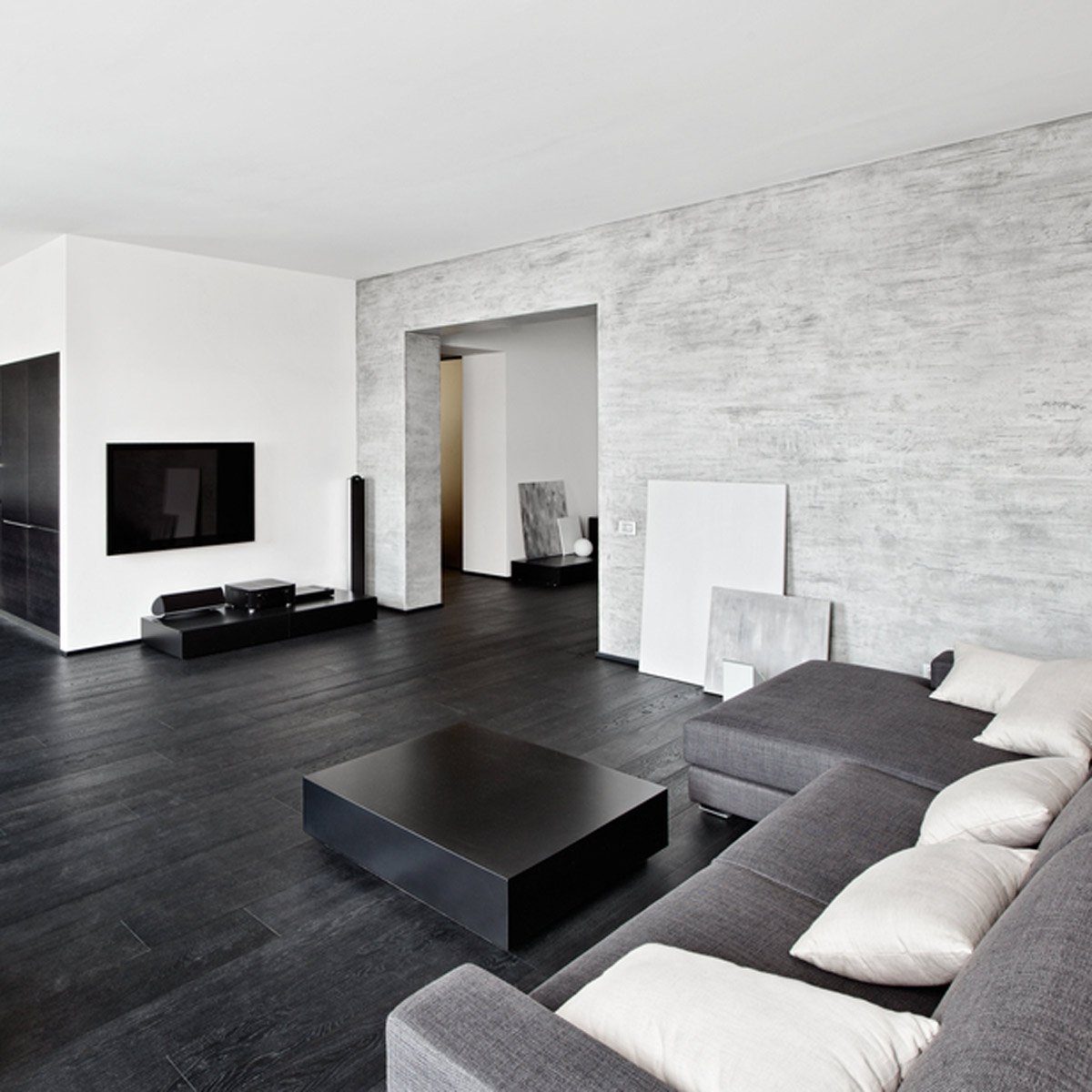 Be Careful with Collectibles
Just because you bought a great piece of art on vacation or have your grandmother's favorite painting, that doesn't mean you must hang it if it doesn't work in the space. If your space has a minimalist black and white theme, a new piece of art with muted colors may not work. Instead, find a different part of the home to show it off in.
7/12
Invite Conversation
Arrange furniture in a way that will naturally invite conversation. For example, place two chairs across from a sofa with a coffee table in the middle. And more interior design tips: Avoid is to have all the furniture pushed against the walls, which can make the room feel too large and uninviting. Furniture is a great thing to pick up from Goodwill, along with these other items.
8/12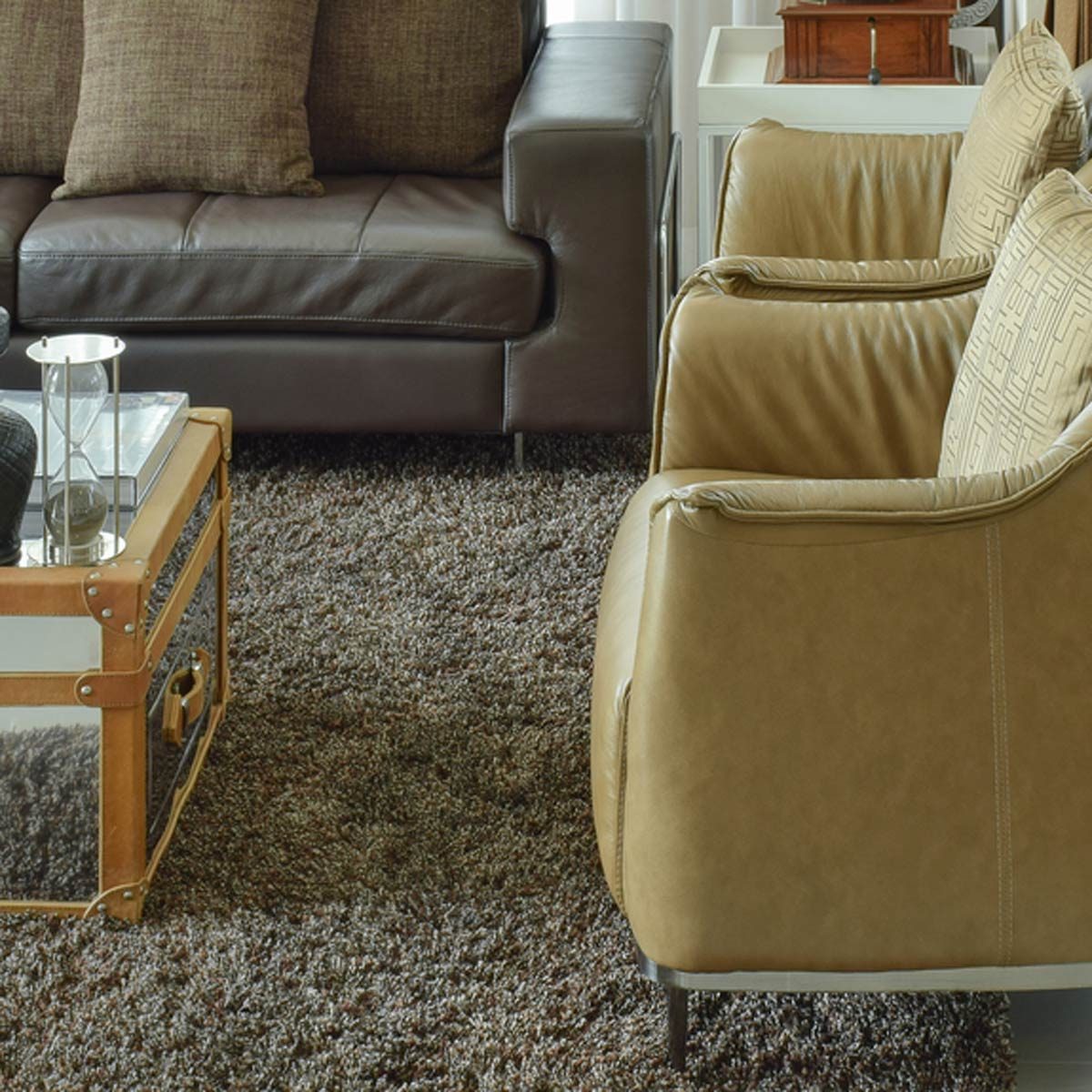 Know How to Use an Area Rug
Here are more interior design tips for using area rugs in the living room: Make sure all four legs of the sofa and chairs in a grouping can fit on it. And you can put just the two front legs of the furniture on the rug if needed. If you use a rug that's too small, the room's scale will look off.
9 / 12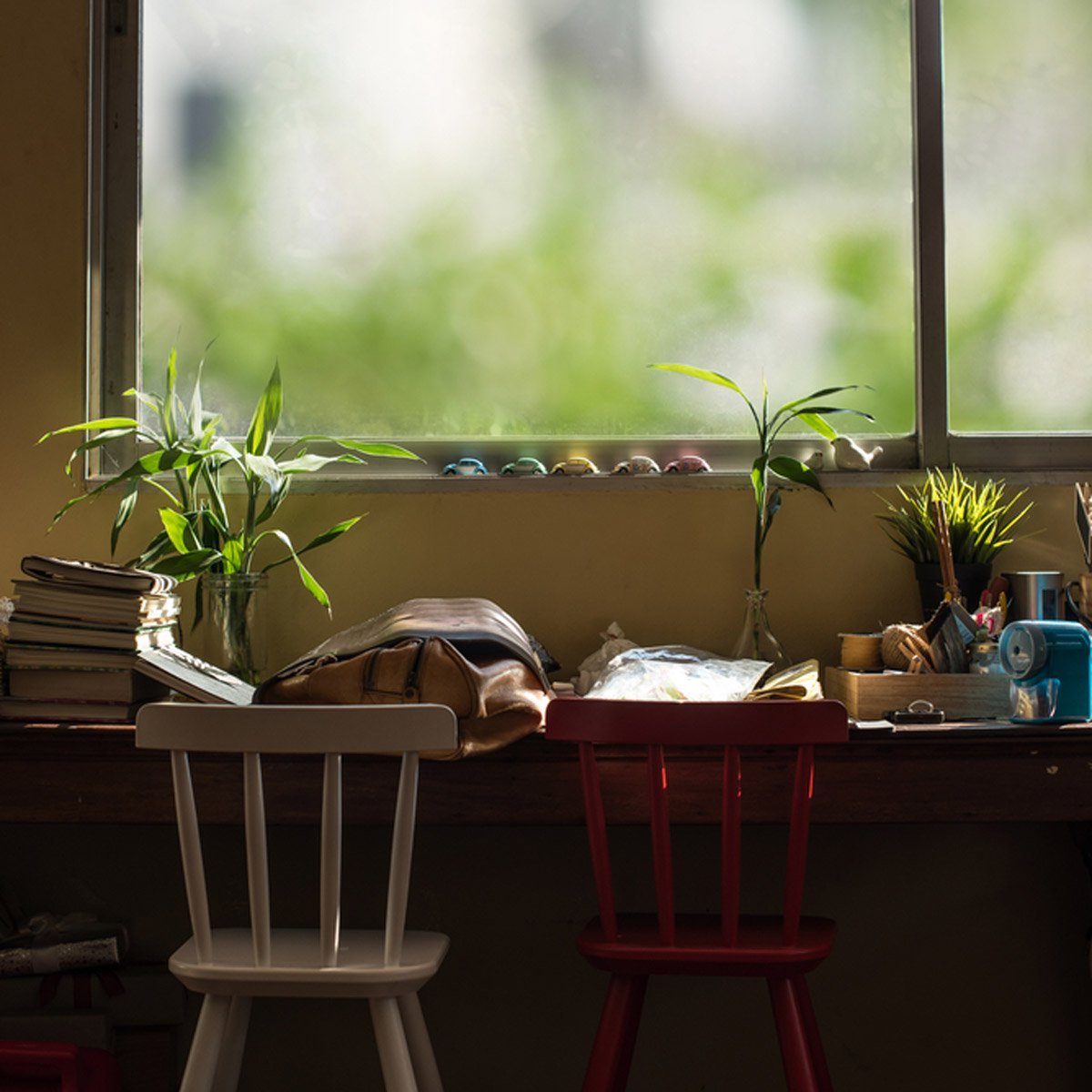 P-FOTOGRAPHY/SHUTTERSTOCK
Clear the Clutter
There's no home design that encourages clutter, so finding a clutter-busting plan is essential. Try mixing horizontal stacks of books among vertical rows and using decorative bins and baskets to store mail, keys, pens and magazines. Check out these organization tips from the pros.
10/12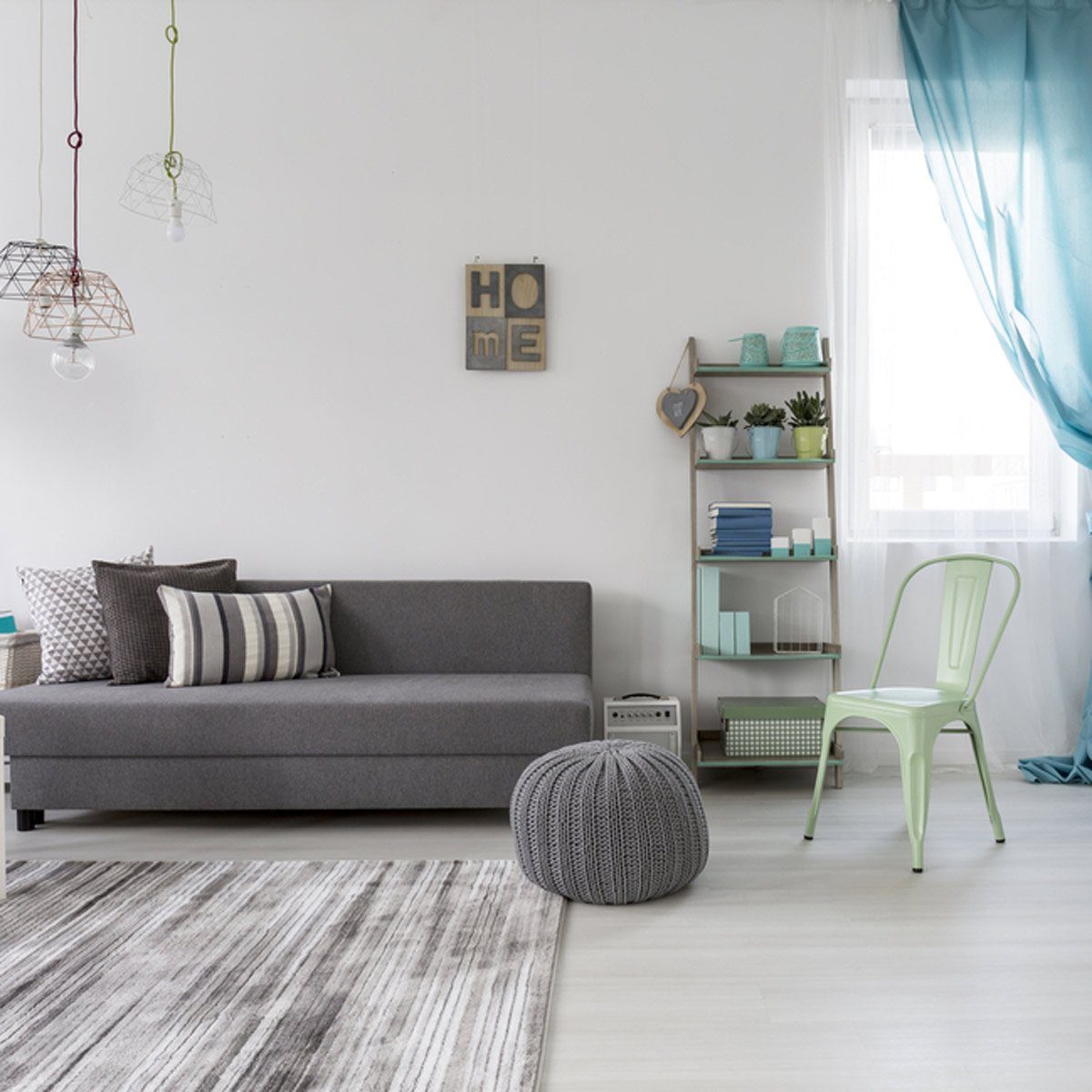 PHOTOGRAPHEE.EU/SHUTTERSTOCK
Add Texture
If your entire room is one color, adding texture is crucial. Try adding a velvet piece of furniture, silk curtains, wicker baskets and a wooden bookshelf. And avoid using all one type of furniture—such as a leather couch, leather chairs and a leather ottoman—as too much of one thing will make your space look too uniform.
11/12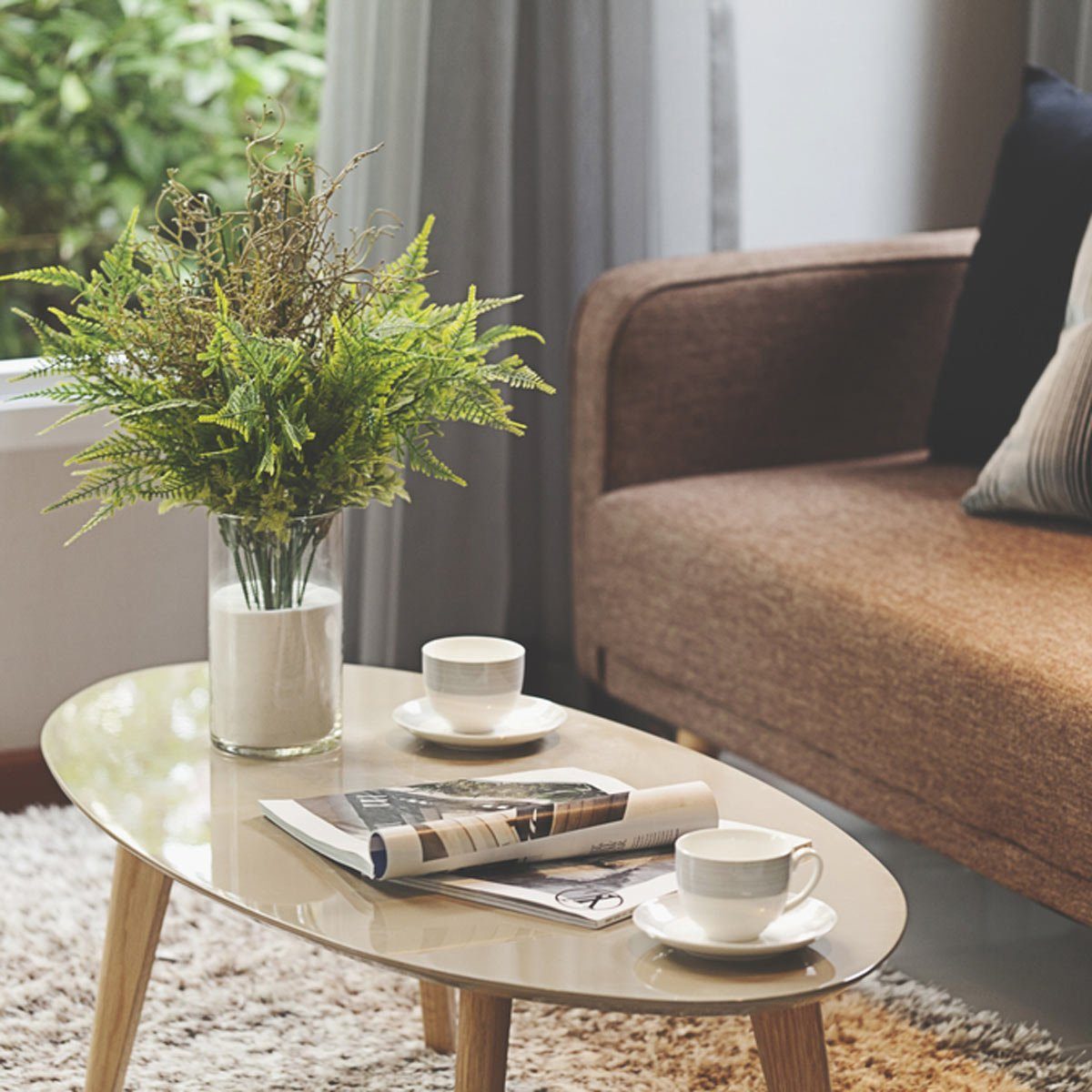 Add Something Green
There's a good chance there will be a houseplant or vase of flowers in just about every home design photo you see. Plants and flowers are an easy way to add color to a room. And try easy-to-grow plants, such as succulents which work well in a terrarium.
12 / 12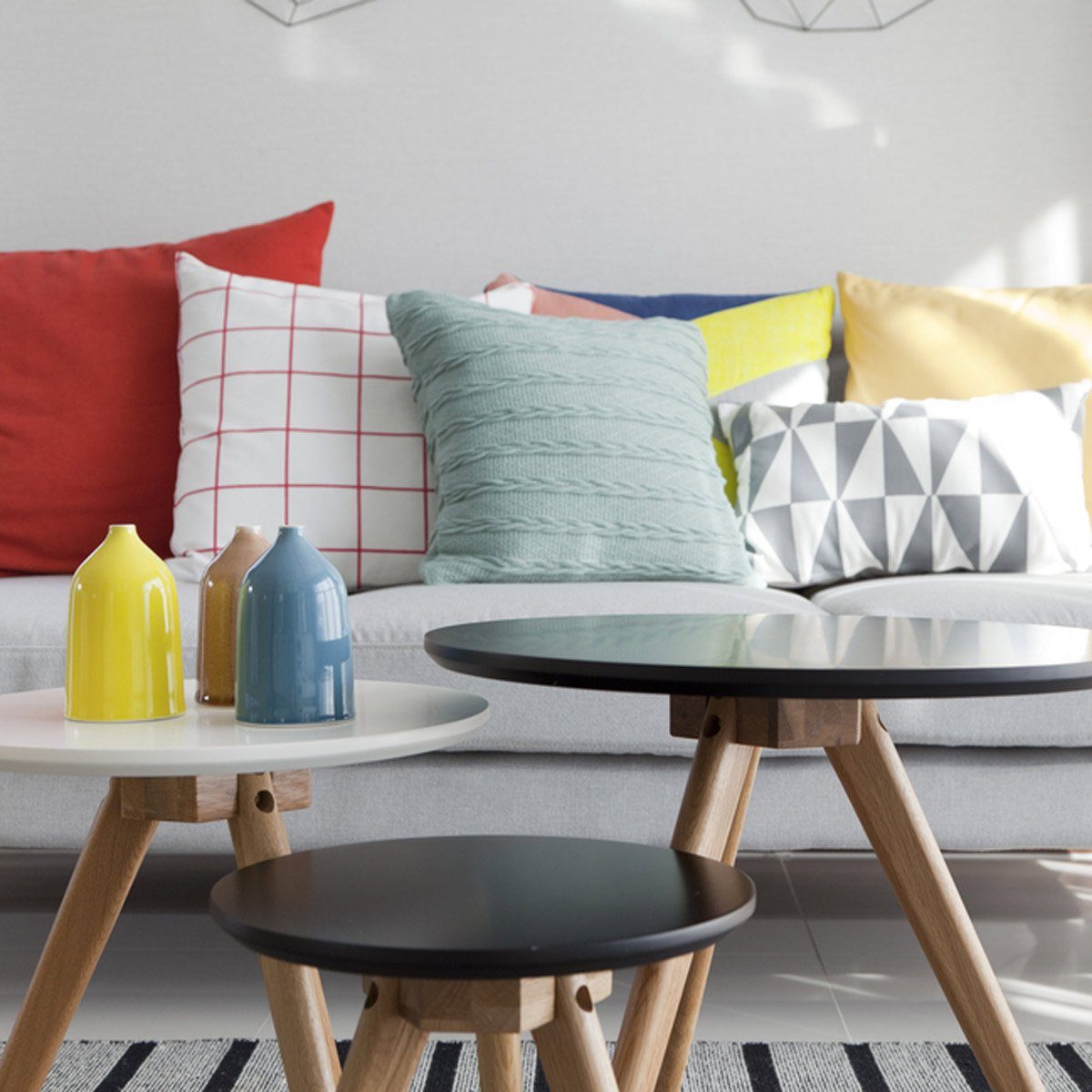 Pile on the Pillows
Pillows are a quick and inexpensive interior design idea to dress up older furniture and add style to a room. So try pillows in contrasting colors and textures, and go with at least four pillows, as just two can look skimpy on a sofa. Next, read about how to wash pillows the right way.